Projects Archive Images
visit www.troubadoursgarden.com for more info about our music project's and performances.
For Further Information about workshops and projects please contact Anna via the contact page

scroll right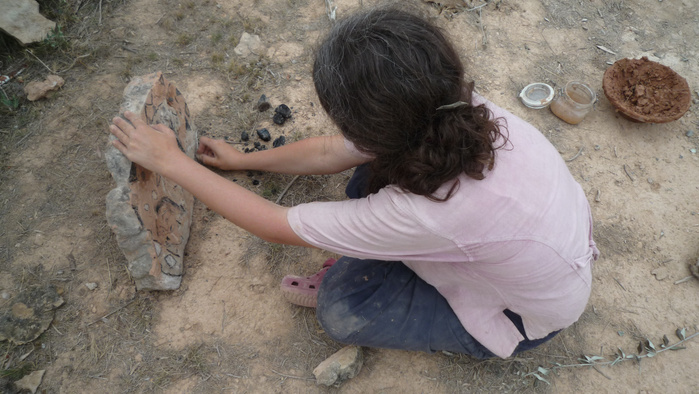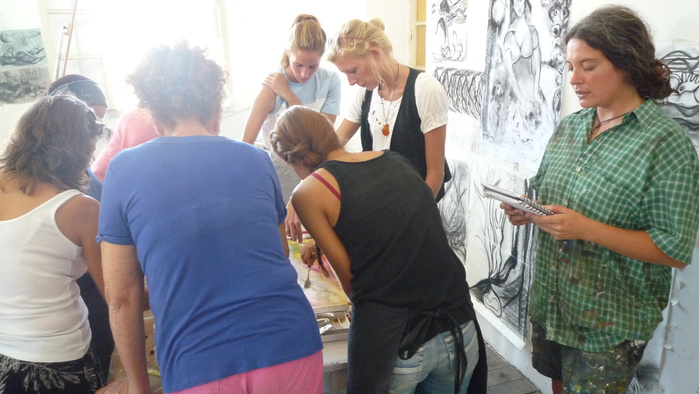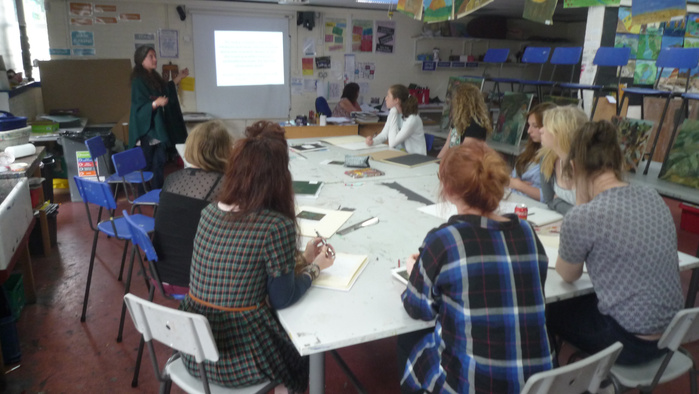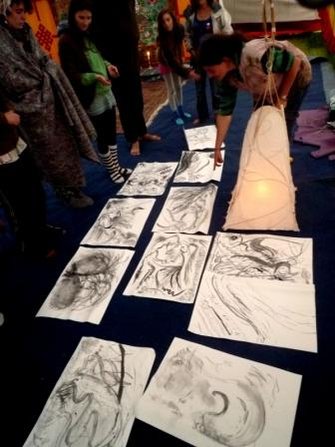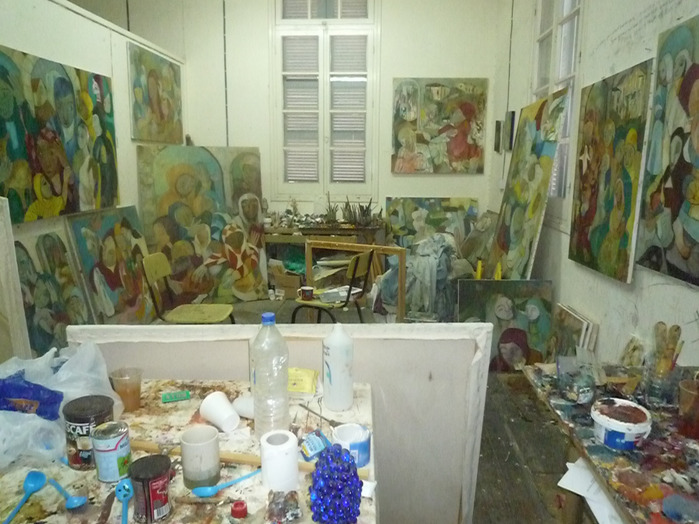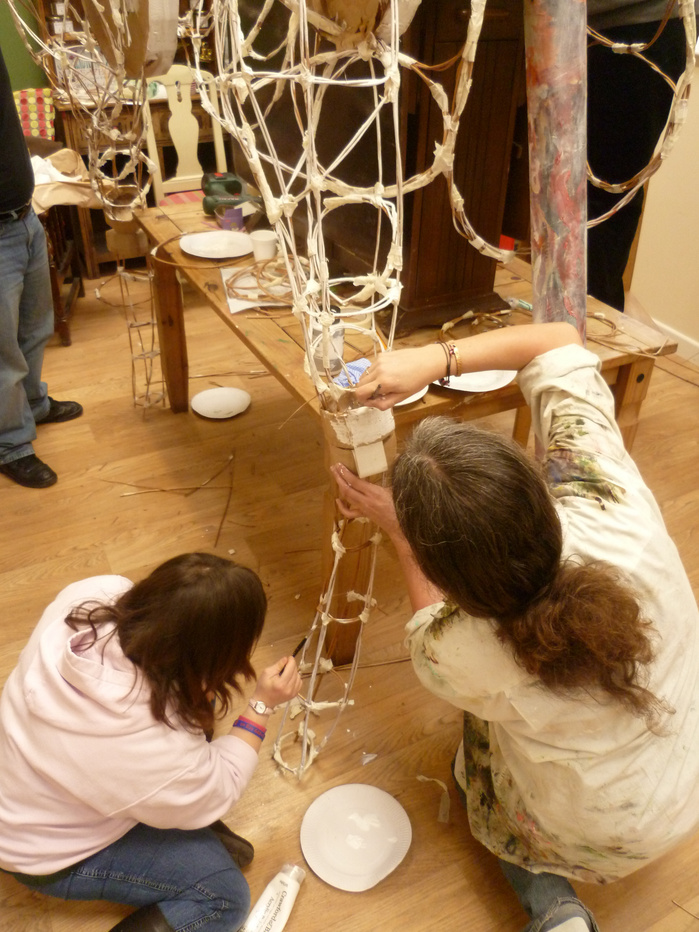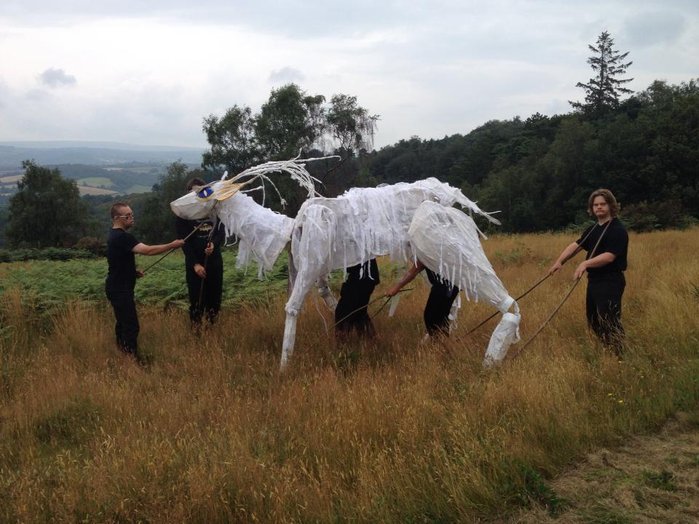 Puzzle Tree Painters.
Organised by Anna for Adults with learning disabilities, included a drawing trip to the local museum , painting in the park,individual drawings and paintings on canvas, and a large scale group painting. All works were exhibited in a special exhibition in the Gallery of the Museum of Dartmoor life. There was a public opening , it attracted the local press and sponsors, all involved enjoyed it very much.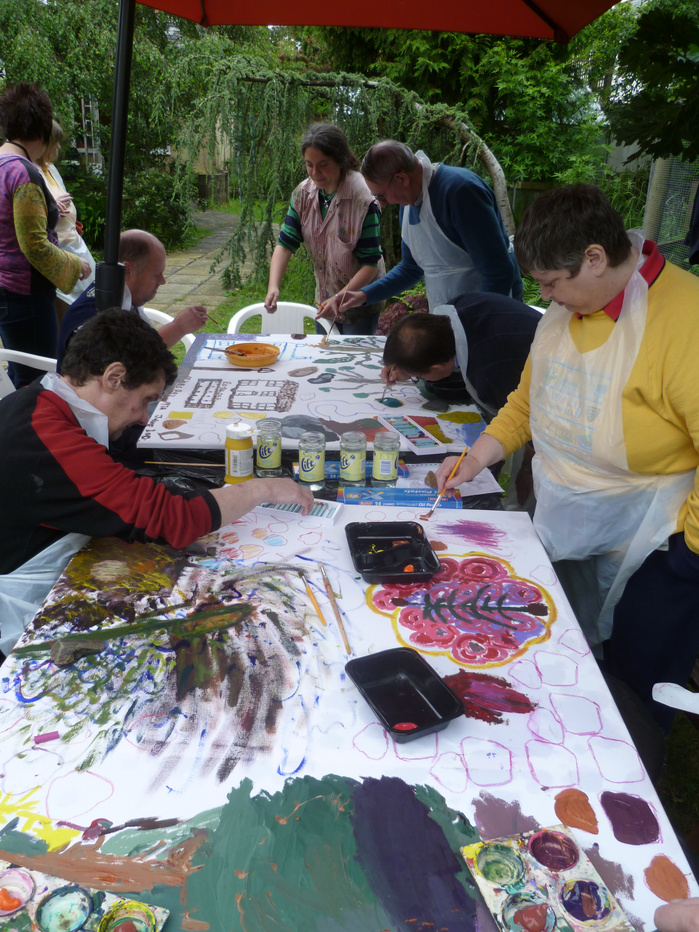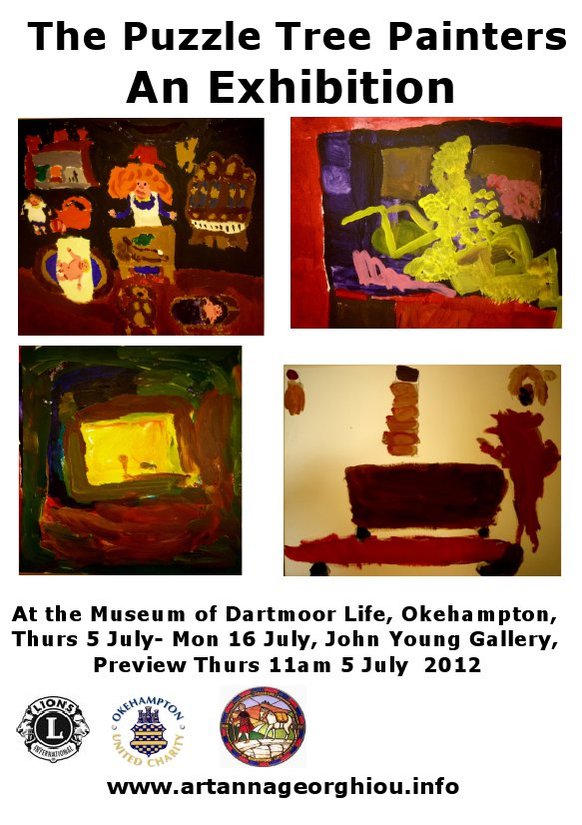 Get Changed Theater Company UK.
Working with Get changed to create props , designed and delivered quality unique art projects based around Castle Drogo and its history and myths, Devon.
Okehampton Acoustic club, an ambient friendly Venue for Acoustic Acts to perform and for audience members to sit back,relax or may be even dance!
Our club has an eclectic spirit, Folk,Jazz, Celtic, Rhythm 'n' blues, Skiffle, world, acoustic fusion or beyond if you play it.....lets hear it!!
Poets, Storytellers, Jugglers, Dancers might also be part of the flavour of a unique evening.! So whether your an experienced musician or a new and up and coming local talent, come along to share in the wealth of music going on in our area.
The club runs on the 2nd Saturday evening of each month. At the Ockment Community Centre. £ 2.50 entry .
Please bring your own drinks and refreshments.
Scroll Right